[7:32 PM] Kaiju_Poet: Hello! My name is John Baltisberger, I'm an award-winning author of splatterpunk horror, and focus on Jewish mythical and mystical elements in my writing. I'm also one of the hosts of Wandering Monster, the owner of Madness Heart Press, Madness Heard Games, and Aggadah Try It. I've been wanting to get a game on Kickstarter since I first found the platform back in 2012, and am pretty excited to launch this one. My game, is Morkkabeans, a fluid mixture of Mork Borg and Jewish history and myth. (Done)
[7:33 PM] Dan the GMshoe: Thanks, @Kaiju_Poet! The floor is open to questions!
[7:33 PM] Dan the GMshoe: What is the time period of the game?
[7:34 PM] Kaiju_Poet
: The game is set in the world of Mork Borg, so sort of a nebulous "Medieval" feel, with a looming apocalypse.
[7:35 PM] Paa (Paul Eduard)
: Did you research or do like reading any specific historical period for inspiration?
[7:39 PM] Kaiju_Poet
: I do a lot of research in Jewish history and legends, but since Mork Borg as a setting isn't actually set in a specific time period of human history, I allowed the themes and feeling of that game to inform things more than specific actual human history. But I do… extensive research into legends and actual events so I can pull the most "metal" moments from any given thing
[7:40 PM] Dan the GMshoe: So is this a supplement to Mork Borg rather than an independent game using the Mork Borg system?
[7:42 PM] Kaiju_Poet
: It IS a suppliment, I set it specifically into the world of Mork Borg, I find that working with Jewish things, people are more comfortable if its couched in the familiar. There's also a lot more interest in a "Game you can add to Mork Borg" rather than a "Jewish game that uses a Mork borg mechanic"
[7:43 PM] Dan the GMshoe: How do the Jewish elements work with the Mork Borg cosmology?
[7:44 PM] Kaiju_Poet
: Pretty easily actually, Mork Borg is such a nebulous thing, it allows for a plethora of gods and entities and cults to exist. This is less of a "Jewish Supplement" than a Mork Borg game with Jewish inspiration
[7:46 PM] Paa (Paul Eduard)
: Did you consider applying systems other than Mork Borg or was it a natural fit/choice?
[7:48 PM] Kaiju_Poet
: I considered several things, but Mork Borg is a) a natural fit b) extremely easy to mod and create content for c) has a massive "install base" d) is very very easy to teach people and e) has a vibe I really adore.
[7:49 PM] Dan the GMshoe: What made it a natural fit?
[7:50 PM] Kaiju_Poet
: The fact that it's so easy to create content for, and that i've created content for it before. I also has a weekly Mork Borg review article so I'm very familiar with the game and its content, as well as having somewhat of a presence in the community. I've worked with several other creators in this space as well as artists, so it was the eaiest to sort of slide myself into. On top of that, a lot of the myths, especially surrounding the Maccabean revolt feel very Mork Borg.
[7:51 PM] Dan the GMshoe: How would you describe the feel of Mork Borg, and how does it relate to your supplement?
[7:53 PM] Kaiju_Poet
: Doom! I'm a huge fan of Funeral Doom Metal, and Black Metal and the horror aspect of gaming and music. and Mork Borg was designed to really fit into that Black Metal space. It's was and is important to me that my content, from my novels, to my games, be brutal and hard hitting.
[7:54 PM] Dan the GMshoe: For those unaware, what was the Maccabean revolt?
[7:55 PM] Kaiju_Poet
: The Maccabean revolt was a war between the Judean Israelites and the Hellenistic Secludians (sp). Basically, the Judeans didn't want foreign rule and they rose up in a bloody and guerilla war. The culmination of which led to the celebration of Hannukah.
[7:57 PM] Dan the GMshoe: What PC options does the supplement introduce?
[8:00 PM] Kaiju_Poet
: Three new classes! We have The MERCILESS MAGGID – a story teller who has various Social abilities, magic, and buffs, but isn't a great fighter. the SCARRED LION OF SHADDAI – A fierce warrior and religious zealot who acts as a sort of tank the INQUISITORIAL MILITES – a soldier in the Inquisition's service, warriors who fight on behalf of the Two Headed Basiliks to hunt down and end heretics.
[8:05 PM] Paa (Paul Eduard)
: What's different in creating a supplement for mork borg and other publications that you do? Is it challenging than other publications or has your experience made it straight forward? And kickstarter …
[8:05 PM] Paa (Paul Eduard)
: *from other publications that you have done?
[8:08 PM] Kaiju_Poet
: So, over the course of the last three years I have put out roughly 70 books. I've done a lot of other media too, While this is my first Mork Borg "solo project" it isn't my first game, I've put out two other games this year, Numinous Brutality (in alpha) and Godless League Adventures. Games, especially "art object" games like this, tend to be a lot more fun to do layout for, but have completely different issues based less on what is readable and more about the consumer's expectations. Ideally, you want to have both. Kickstarter is terrifying, but it's only terrifying until you understand it. So this has sort of been a jumping in the deep end for me. I'm also working with WoGD to handle distribution and fulfillment, so in a lot of ways, while this is a more harrowing experience, it's also quiet a bit easier.
[8:12 PM] Dan the GMshoe: Does Mork Borg have its own cosmology?
[8:14 PM] Kaiju_Poet
: Loosely. There are definitely gods and demons, there are prophecies and there are prophets, most notably the Two-Headed Basilisks mentioned earlier, but it's pretty loose and most information is left to both 3rd party creators and DMs to hash out. Which is another thing I like about the system. Honestly having a cosmology that exists but is unknown is a far more realistic setting piece than the "Gods around every corner" that some games bring about. (my own included)
[8:17 PM] Paa (Paul Eduard)
: How much illustrative art have you considered including with Morkkabeans?
[8:19 PM] Kaiju_Poet
: As much as the stretch goals allow! The first three stretch goals have been met, which allow for me to hire Rugose Kohn to make a couple of area/dungeon maps for the book, and now there are two more stretch goals, one to have Simone the "Old Raging Barbarian" do a few monster art pictures, and one to have Billy Blue to do a few more. There are more stretch goals for more art and artists later, but those haven't been unveiled yet.
[8:29 PM] Dan the GMshoe: What sorts of monsters appear in this book?
[8:31 PM] Kaiju_Poet
: Lots of things that most people won't be familiar with. There are things that people will probably have some sort of "oh hey I recognize that name" and stuff that people will have never even heard of before. For instance, there's a creature called the Raphaim, which were descended from the Nephilim, which in turn came from the Grigori
[8:31 PM] Kaiju_Poet
: But there's also the Adne Ha-Sadeh, which almost no one has ever heard of before.
[8:33 PM] Kaiju_Poet
: I worked with Jack Zaientz a lot on this
[8:33 PM] Kaiju_Poet
: He's a researcher of Jewish monsters and mythology who has a website called "Jewish Monster Hunting" and he's been an invaluable asset in this and my other writing to dredge up the coolest and most metal monsters from Jewish mythology and biblical literature.
[8:34 PM] Dan the GMshoe: Can you give us some examples?
[8:34 PM] Dan the GMshoe: (brb)
[8:36 PM] Dan the GMshoe: (back)
[8:37 PM] Kaiju_Poet
: So the there are monsters in the adventure section, which I won't give away and then a 10 monster bestiary, including the Adne Ha-Sadeh, Seraph, Werewolves, the Ziz, Shamir Worms, and Mazzikin, Werewolves actually play a super important role in Jewish folklore, so they are always fun to include, but the Shamir worm is a demon that Solomon was supposed to have used to carve the stones of the first temple. Obviously i had to warp it a little, make it more Mork Borg and less "Jewish" but that's the fun thing about Jewish Myth, things are mentioned once in the Torah or in an obscure text, and then Rabbis spend 2000 years arguing about what it could be in the Talmud, meaning we have a lot different interpretations of cool monsters
[8:39 PM] Dan the GMshoe: What are these Werewolves like?
[8:41 PM] Kaiju_Poet
: Feral. In Jewish folklore, the hero the Baal Shem Tov vanquished a werewolf in the woods of Poland, in biblical mythology certain people were said to be werewolves, though it could have just been an allegory for what the authors at the time thought of as savage or evil behavior. in this supplement, werewolves are cursed children, abandoned to the environment who has survived and are hungry and bitter.
[8:46 PM] Dan the GMshoe: So are they truly wolf-men, or are they simply feral humans?
[8:46 PM] Kaiju_Poet
: They are "wolf-men" Like most ancient werewolves, they tend to take either fully human form or fully wolf form, though both forms have features of the other.
[8:51 PM] Paa (Paul Eduard)
: (I am from the Beskyd Mountains, near Poland. Wondering if some of my ancestors were werewolves?
… I have seen a review of Mork Borg with praise for the system but never played the game. What would an interested GM and players need to know and own before being able to play Morkkabeans?
[8:53 PM] Kaiju_Poet
: One of the fantastic things about Mork Borg, is you can go to MorkBorg.com to get the full rules for free, you can download character sheets, rules cheat sheets, everything you need to play, and Morkkabeans slides very very easily into the existing framework of Mork Borg, by design. So the DM would just need to spend the time to familiarize themselves with the mechanics, and it should be pretty quick. i've used Mork Borg to teach several people how to play TTRPGs
[8:59 PM] Paa (Paul Eduard)
: This is really good information! Got my curiosity. I've read some Jewish legends, especially as related to Prague and it was always related to my D&D playing. Any plans to include references or background information?
[9:01 PM] Kaiju_Poet
: Probably not in this Zine, we have limited space, but i plan to do a series of these, assuming the KS goes well enough to warrent it, and then I would like to do a collection of them with references, a little bit like a Talmud with all the notes and details everywhere. But i avoided Prague and the Maharal simply because whenever I tell people I write Jewish horror they immediately assume I just write Golem stories, and the faith and folklore of Judaism is so much larger than just that.
[9:02 PM] Dan the GMshoe: Does the supplement have any new magic rules?
[9:03 PM] Kaiju_Poet
: No new rules, but lots of new Magic. and I suppose a new "type of magic"
[9:03 PM] Kaiju_Poet
: Magic spells in Mork Borg come from "scrolls" the original game had "Clean Scrolls" and "unclean scrolls" and otehr suppliments have added to that with "Salt-crusted scrolls"
[9:04 PM] Kaiju_Poet
: In morkkabeans we have "Scrolls of Law"
[9:04 PM] Paa (Paul Eduard)
: Are there new items, magical and otherwise?
[9:06 PM] Kaiju_Poet
: Oh yea, we have artifacts, weapons, magic items, ritual items
[9:06 PM] Kaiju_Poet
: I really wanted to add as much flavor as possible
[9:07 PM] Kaiju_Poet
: As many little nicknacks for players to latch onto and feel like they were experiencing something new, as opposed to a simple coat of paint over mork borg, I wanted to move into Mork Borg's house and remodel the kitchen.
1
[9:15 PM] Paa (Paul Eduard)
: I'd imagine you had a chance to play test Morkkabeans? Does it play more like an expanding campaign or does it play like single adventure?
[9:18 PM] Kaiju_Poet
: So the adventure is in two parts, the ongoing war between the Tribe and the Church, and the Temple of Tongues, a dungeon within the fortress Village. Ideally Morkkabeans would be played over 2-4 sessions
[9:19 PM] Kaiju_Poet
: And actually, we will be running and stress testing the dungeon part of the campaign, next week on wandering monster.
[9:19 PM] Kaiju_Poet
: So anyone can tune in to our Twitch at 8:30 PM central on Wednesday, and watch me run a bunch of schmucks through the game.
[9:33 PM] Paa (Paul Eduard)
: This is really intriguing John. Especially with a "Temple of Tongues" doing battle. Are there links available or easily located?
[9:33 PM] Kaiju_Poet
: https://www.kickstarter.com/projects/ranthalix/morkkabeans-1-1KickstarterMadness Heart GamesMorkkabeans 1:1 – A Mork Borg ZineA compatible with Mork Borg Zine featuring lore, entities, rituals, and legends pulled from Jewish folklore and history
[9:34 PM] Dan the GMshoe: Before we wrap up, is there anything we haven't discussed that you'd like to bring up?
[9:36 PM] Kaiju_Poet
: Just two things, the first is I'm collaborating with a lot of creators and artists on this project through stretch goals and through this project I'm getting to support the community as a whole, which is incredible, so I'm hoping we hit as many of those as possible to get as much original art work into his possible
[9:37 PM] Kaiju_Poet
: And 2) we have a tier where backers can help design Nephilim that will be in the game. We only have 27 slots left, but it's a pretty cool reward!
[9:38 PM] Dan the GMshoe: Nice!
[9:38 PM] Dan the GMshoe: Thanks very much for joining us, @Kaiju_Poet!
[9:38 PM] Dan the GMshoe: Usual reminder: If you've enjoyed this Q&A and would like to treat me to a coffee or two, you can do so at https://www.ko-fi.com/gmshoe. Anything's appreciated!
Ko-fiBuy Dan Davenport a Coffee. ko-fi.com/gmshoeBecome a supporter of Dan Davenport today! ❤️ Ko-fi lets you support the creators you love with no fees on donations.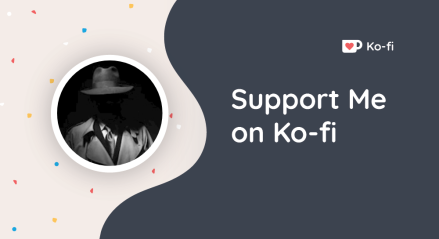 [9:39 PM] Dan the GMshoe: If you'll give me just a minute here, I'll get the log posted and link you!