[7:33 PM] Cthuluzord
: Hi! I'm Caleb Stokes. I'm the writer, editor, owner, and sole full-time employee of Hebanon Games. I wrote and designed the RPG Red Markets, I work with Arc Dream publishing on Delta Green, and I podcast about all of it. My most recent publication is Fae's Anatomy: A Melodramatic Medical Mystery: https://www.drivethrurpg.com/product/391968/Faes-Anatomy-A-Melodramatic-Medical-Mystery?fbclid=IwAR0EHObh28koY0lazIyOr-1cE8-b_uPz2q3IIy9R-Xmdtsb823eykfqNOj0 All my other publications and shows can be found here: https://linktr.ee/HebanonGCalFae's Anatomy: A Melodramatic Medical Mystery – Hebanon Games | Dri…Fae's Anatomy is a comedic storytelling RPG wrapped around a challenging logic puzzle, recreating the high-stakes melo
LinktreeCaleb Stokes | LinktreeWriter, game designer, streamer, podcaster, and owner of Hebanon Games

[7:33 PM] Cthuluzord
: done
[7:34 PM] Dan the GMshoe: Thanks, @Cthuluzord! The floor is open to questions!
[7:34 PM] Dan the GMshoe: What is the premise of Fae's Anatomy?
[7:34 PM] Cthuluzord
: Fae's Anatomy is a GM-less game about medical procedurals, such as House, Grey's Anatomy, ER and a billion other shows.
[7:35 PM] Cthuluzord
: In order to prevent the players from needing medical degrees to play, the puzzle of what diagnosis to make for the patient is abstracted by the book, and even app-assisted
[7:36 PM] Cthuluzord
: The game is set in a world of magic where all forms of supernatural and natural illnesses co-exist, so characters can sound like experts by just making up vaguely medical sounding supernatural gibberish
[7:37 PM] Cthuluzord
: But the book and system can generate over 10,000 unique diseases, each with its own signature crowd of overlapping symptoms, so the players, in addition to hamming it up as magic soap-opera doctors, have an actual cooperative logic puzzle to solve in order to save the patient
[7:37 PM] Cthuluzord
: (done)
[7:38 PM] Dan the GMshoe: (No need for the (done) after the intro. Thanks, though!
)
[7:38 PM] Cthuluzord
: ahhh k.
[7:38 PM] Dan the GMshoe: How does play proceed without a GM?
[7:39 PM] Cthuluzord
: Well, the Patient role is similar to GM if you play the game using only the book. In that case, the Patient needs to know what disease they have in order to find out which symptoms to roleplay and convey their illness to the Providers (the other players).
[7:41 PM] Cthuluzord
: However, if you use the free web-app we built for the game (http://faesanatomyapp.com/), the game picks the disease for you, merely passing symptoms and roleplaying challenges on to the Patient player. In this "Computer Virus" version of the game, the Patient doesn't know what they are suffering from either, and their ability to roleplay their symptoms clearly enough that the doctors dont' get confused is a matter of life and death. In that version of the game, the Patient/Provider divide isn't so much about GM/Player; you're playing two seperate sides of the same game.
[7:42 PM] Dan the GMshoe: So if you aren't using the app, does the Patient player reveal the results of any tests done to the Providers?
[7:44 PM] Cthuluzord
: Yes. If you use the app (Computer Virus variant) you just click what you're testing for and the program feeds back positive or negative results. You can also use the "Outsourcing Illness" variant, in which you have Patient, Providers, and The Illness. In that version, the person playing The Illness passes on test results, plays minor NPCs, and generally controls the pace of the disease as the computer would.
[7:45 PM] Cthuluzord
: Outsourcing Illness is good for con games and situations where you have too many players for most TTRPGs to handle at a table (i.e. 6 or 7 people)
[7:46 PM] Cthuluzord
: But it's also possible for the Patient just to roll 2d100, see which disease they got, and play it out that way.
[7:47 PM] Dan the GMshoe: So playing with and without the app sound like quite different experiences for the Patient player.
[7:47 PM] Cthuluzord
: For instance, I rolled 16/81, so for tonight's game the patient has Odinist Influenza
@Dan the GMshoeSo playing with and without the app sound like quite different experiences for the Patient player.[7:48 PM] Cthuluzord
: Yes and no. The structure of the game — in terms of turns, dramatic prompts, and Patient condition (hit points) — doesn't really change. The only difference is whether the Patient has to "grade the test" themselves (confirm whether the right treatment or test was used) or if the computer/someone else black boxes that information.
[7:51 PM] Dan the GMshoe: But in the former case, the player has an omniscient perspective on the game (knowing what the disease is), while in the latter, the player is exactly that — another player. If I'm understanding you correctly, of course.
[7:51 PM] Cthuluzord
: The main thing is you only have to learn to play the game once: every variation from there is different ways to increase the suspense for the Patient player
[7:53 PM] Cthuluzord
: Yeah, the all-knowing nature of the Patient does change things, but whether you have the GM facilitator role or not, the task of being an interesting Patient never really changes. In every version of the game, there are moments where the Patient actively sabotages their own care with what we call "Patient Drama"
[7:54 PM] Cthuluzord
: This comes from the medical procedural trope of not really having an antagonist besides mortality, so the patient-of-the-week is often taking on that role in a story by generally being an unhelpful asshole: having weird superstitions, running from care, having awful family members, getting swallowed up by hospital bureaucracy, etc.
[7:56 PM] Cthuluzord
: So, whether you know what's happening to your character's body or not, the goal is as Patient is to always serve as an interesting set piece around which sexy, smart doctors can do dramatic things
[7:57 PM] Dan the GMshoe: You mentioned the optional Illness player taking on NPC roles. Who handles them without an Illness player? Come to that, how do you even determine when an NPC shows up in a scene?
[8:00 PM] Cthuluzord
: It's usually the Providers that create an NPC; they ask if someone can bring them test results, or who the guy at the lobby Starbucks is. That role can be taken on by the Patient (as they're in bed when Providers are out and about) or by other Providers. There are a number of prompts in the game that ask anyone not participating in that particular scene as their Patient/Provider to take on a role, either as random ER patients, angry administrators, scheming insurance officials, etc.
[8:02 PM] Cthuluzord
: Aside from the life-and-death stakes of the DSMMM (the game's system for creating, diagnosing, and curing diseases), Fae's Anatomy is really a story game. The only currencies are Provider Expertise and Specializations (which allow manipulations of the logic puzzle) and the Patient's Condition (HP). But the way to earn more of those currencies is by playing through the melodramatic personal drama that glues medical procedurals together.
[8:04 PM] Dan the GMshoe: You know, your clarity on the nature of your game is refreshing.
[8:04 PM] Cthuluzord
: Oh, thank you!
[8:05 PM] Dan the GMshoe: You're welcome! I mean, I've seen any number of indie game authors balk at the term "storygame" and insist that their game is just another roleplaying game. I contend that while there is certainly roleplaying involved, something like Fae's Anatomy and something like D&D are very different activities. (edited)
[8:07 PM] Dan the GMshoe: I guess I mean this in the sense that volleyball and dodge ball are both technically "ball games" but are quite different in practice.
[8:07 PM] Cthuluzord
: Yeah, I see that. I also admit that I want to play in that space, and specifically with Fae's Anatomy. It's a silly farce of a game about feelings and BIG SPEECHES and trash-fire relationships and all that stuff that people associate with a "story-game," but I feel people often dismiss that as "just improv" if there isn't a combat system.
[8:08 PM] Dan the GMshoe: Oh, certainly. I wouldn't dream of being dismissive of your game.
[8:09 PM] Cthuluzord
: Whereas Fae's Anatomy was playtested over four years, involved 8 iterative drafts, and involves a serious logical puzzle as a resolution system. So a serious storygame, or a silly trad RPG. I wanted to have my cake and eat it too
[8:09 PM] Cthuluzord
: Oh, I never thought as much. It's a fair observation
1
[8:11 PM] Dan the GMshoe: So based on what I've heard so far, in addition to calling this a storygame, I would also consider it to be what I refer to as a "limited circumstance RPG". By that, I mean that play is focused on a specific set of circumstances, and certain actions would simply take a character "off the playing field", so to speak.
[8:12 PM] Dan the GMshoe: Like, I doubt you'd cover a doctor's vacation, for example.
[8:16 PM] Cthuluzord
: Yeah, I don't have a experience point levelling system, and I don't think there will be a shadowrunner's expansion anytime soon :-). The medical procedural — like other emulated genres such as police and military procedurals — is also fairly narratively proscribed in a way that you can't really emulateby telling a story about a bunch of doctors hanging out at a Sandals resort or doing a bank heist. That said, as long as there was an illness to cure and a patient to save, there's nothing stopping your group from playing with the same characters for years and spinning off into Fae's Anatomy: the College Years or whatever. In general, I always prefer a game that does what it was designed to do well and doesn't shoot to be everything to everybody. In my opinion, every RPG is limited in more ways than it's liberated, even if only by the genre/hook that was used to invite players into the game. (edited)
1
[8:19 PM] Cthuluzord
: But yeah, it's a short thing. Takes 2-3 hours to play a session, max. I wanted to make something people could learn in five minutes and play with zero prep, but still had enough meat to sink a really active players teeth into.
[8:20 PM] Dan the GMshoe: Cool.
[8:20 PM] Dan the GMshoe: Based upon our previous Q&A, sounds like you had to get into quite a different headspace than the one you were in for Red Markets!
[8:23 PM] Cthuluzord
: I tend to bounce back-and-forth between tones. Working on Red Markets and Delta Green all day can get to be kind of a bummer of a headspace. I usually have something more light-hearted in the works so I can get a break without stopping work for a day. Fae's Anatomy is the latest in that. Before that was my game Party Fowl, a boardgame about ducks getting drunk at a party. Then there was No Soul Left Behind, the game about supervillains running a charter school
[8:23 PM] Cthuluzord
: It's either sad-bastard, nihilist horror or goofy shit with me. I don't work much in the middle
[8:24 PM] Dan the GMshoe: Heh.
[8:25 PM] Dan the GMshoe: So is there any sort of task resolution mechanic in Fae's Anatomy?
[8:26 PM] Cthuluzord
: Not really. There's nothing you can't do; it's just that there are lots of things you shouldn't do.
[8:26 PM] Cthuluzord
: So, for instance, you never roll to test for a disease. You always do it, and the information is always correct. But that's time ticking off the Patient's life.
[8:27 PM] Cthuluzord
: You can treat any disease, but if you treat the wrong disease? One the Patient doesn't have? That can kill them.
[8:28 PM] Dan the GMshoe: And is every disease potentially fatal?
[8:29 PM] Cthuluzord
: The closest thing we have to a resolution mechanic is called Expertise and Specializations. Expertise is a point you can spend to perform any of a stock stable of actions: Diagnose, Test, Treat (give HP to the Patient), Consult (ask for help), etc. When you are out of Expertise, you are burned out and can't do anything until you get more back. Refreshing Expertise requires Medical Drama, which is those soap opera-y scenes with other providers.
[8:30 PM] Cthuluzord
: Specializations are one time use powers that provide big bonuses, like the "Necro-" specialization, which lets you revive the patient instantly for free, or the "Surgeon" specialization, which lets you sacrifice a Patient's condition to eliminate false leads in the DSMMM and make diagnosis easier
[8:31 PM] Cthuluzord
: Every disease can kill the Patient, but it's a magical setting, so it's possible to keep bringing them back forever until you find a cure.
[8:32 PM] Cthuluzord
: However, if you want higher stakes, there's a variant called "A Very Special Episode…" in which the Patient can die permanently, based on a dice roll if their condition drops below "Critical" to "Dead." Fail the die roll, and the CPR or ritual or whatever doesn't work
[8:32 PM] Dan the GMshoe: So are Specializations the only things that mechanically distinguish the Providers from each other?
[8:35 PM] Cthuluzord
: Yes, but in all my playtesting, that's all anyone has ever needed to make a unique characters. Since there is no "balance" for combat or anything, really any gonzo concept works. Let's say you roll a 7,7 for random generation and create a Blessed Anesthesiologist. I've seen players interpret that as biblically accurate angel wearing a lab coat and communicating through flashes of light. I've also had players interpret the same specializations as a Warhammer 40K Space Marine, stomping around the halls and beating the sickness out of people
[8:36 PM] Dan the GMshoe: Ha!
[8:37 PM] Dan the GMshoe: Hmm. I confess that I'm tapped out of questions at the moment. Is there anything we haven't covered that you'd like to bring up?
[8:37 PM] Cthuluzord
: Nope. I'm good if you are! Thanks for giving me an opportunity to talk about my baby.
[8:40 PM] Cthuluzord
: Oh! And if you want to see how the game plays, I ran a session for Greg Stolze to show it off and run people through how the app works: https://www.youtube.com/watch?v=-Z4vmydOb2sYouTubeCaleb StokesFae's Anatomy Playtest with Greg Stolze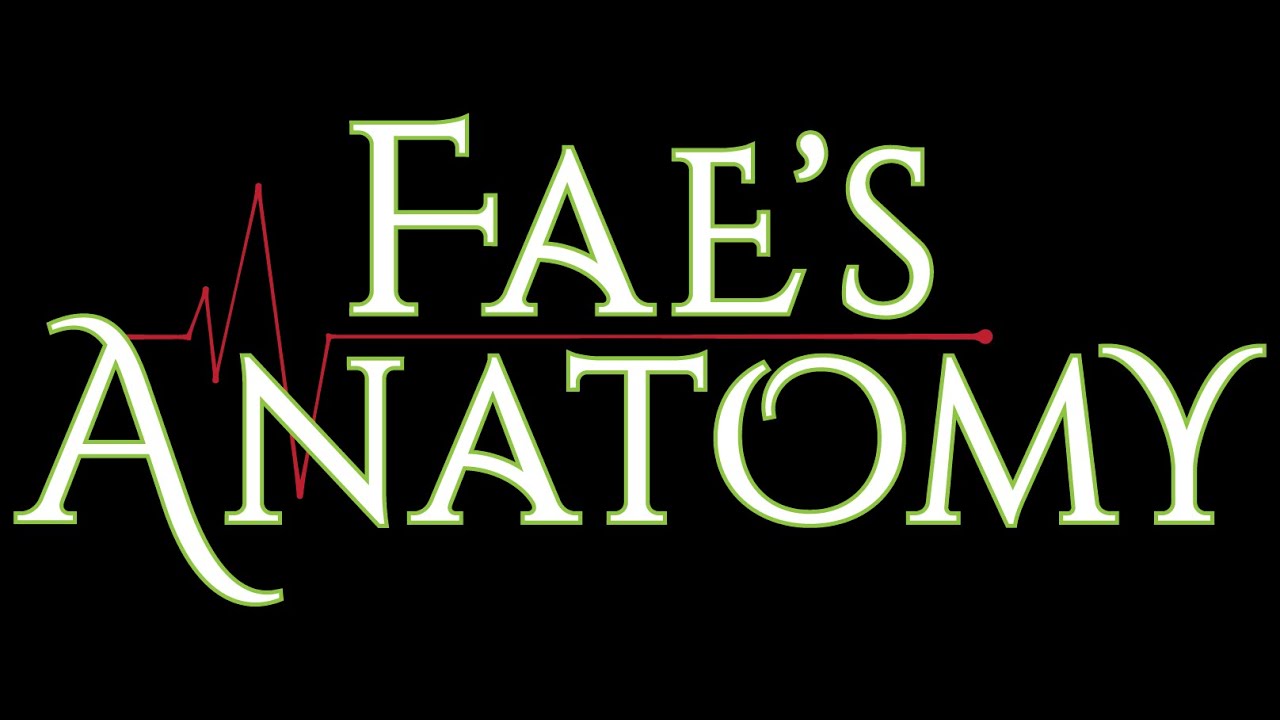 [8:40 PM] Dan the GMshoe: Cool!
[8:40 PM] Dan the GMshoe: Before we wrap up, what's next in the pipeline for you?
[8:42 PM] Cthuluzord
: I'm currently working on a game of psychedelic horror. I don't have a title yet, but think Mandy, Altered States, Jacob's Ladder, etc. Not a game about drugs, so much as living through the nightmare of what a Republican imagines drugs are like.
[8:43 PM] Cthuluzord
: I'm also working on Slingstone, and RPG about regular people trying to kill superheroes as a metaphor for asymmetrical warfare and revolution.
[8:43 PM] Dan the GMshoe: Interesting concepts!
[8:44 PM] Cthuluzord
: Both are being tested and iterated on. I record sessions of my tests on my patreon: patreon.com/hgod. Check it out if you're interested.
1
[8:44 PM] Dan the GMshoe: Thanks very much for joining us, @Cthuluzord!
[8:44 PM] Cthuluzord
: Thank you! Have a wonderful night!
[8:45 PM] Dan the GMshoe: Usual reminder: If you've enjoyed this Q&A and would like to treat me to a coffee or two, you can do so at https://www.ko-fi.com/gmshoe. Anything's appreciated!
Ko-fiBuy Dan Davenport a Coffee. ko-fi.com/gmshoeBecome a supporter of Dan Davenport today! ❤️ Ko-fi lets you support the creators you love with no fees on donations.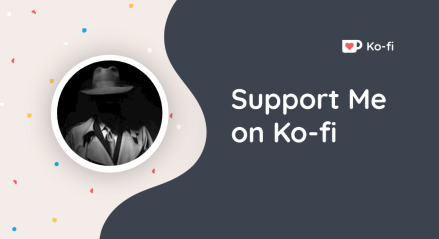 [8:45 PM] Dan the GMshoe: If you'll give me just a minute, I'll get the log posted and link you!