A science-and-sorcery RPG setting inspired by Joe Simon and Jack Kirby's comic book series!
The questions you might ask are, "What is Akashic Titan?" and "What is Blue Bolt?" Very briefly, Akashic Titan is the name of my Dungeon Crawl Classics zine. I released the first volume in 2020. It's about giant magic-powered robots that travel across the Bands of reality, transporting goods. It's a handy way to get PC groups from world to world, and allow them to fight a Stellar Squid or two on the way. The first volume gave the basics and described two settings. This is the second volume, which describes another world that PCs can visit.
 Leighton: 
It is a subterranean world of Science & Sorcery, based on the Golden Age comics by Joe Simon and Jack Kirby. The comic series is about Blue Bolt, a hero who leads the fight against the wicked Green Sorceress. Science vs. Magic! Mutated monsters! Tragic, doomed romance!
 Leighton: 
The book outlines the setting, gives a short history, monsters, equipment, random tables, and a mini-adventure.
 Leighton: 
And the Kickstarter is running for the next 24 hours or so.
 Leighton: 
Done!
 Dan Davenport: 
Thanks, @Leighton! The floor is open to questions!
 Dan Davenport: 
If this is a subterranean world, what's on the surface?
 Leighton: 
It's based on a Golden Age comic, so it's 1940s Earth that's on the surface. They're directly below a fictional South American country. There's one story where Blue Bolt goes to New York, and gangsters end up coming to the subterranean kingdoms and take over the Green Empire.
 Dan Davenport: Ah, I see.
 Dan Davenport: 
What is the tech level of this underground world?
 Leighton: 
Good question! The comic was inspired by Flash Gordon and that sort of stuff, so it's very high tech. They have hovercars and ray guns and all sorts of things. I've got stats for some of the ray guns and other neat items. They're a science-based society, so the Head Scientist is their political leader. The comics don't get into a lot of detail about the society, so I extrapolated what I could for the setting description.
 Leighton: I should mention, the two kingdoms that are eternally at war are called Deltos and Voltor. Deltos is all about science and Voltor is all about magic, but the Voltorions have about the same level of technology as the Deltosions.
 Dan Davenport: 
If the Voltorions have high tech and magic, what keeps them from winning outright?
 Leighton: They lack that belief in Truth and Justice! No, good question. The two sides are about evenly matched, in terms of their militaries. the Voltorions believe in magic, like I said, but they don't actually have a lot of powerful magic users. Their leader is the Green Sorceress, who's powerful, but doesn't have any war-ending kind of spells. She's more likely to do research into ancient lore and figure out a way to summon demons to send against the other side or something. In the comics, there are multiple examples of the Voltorions getting the upper hand, but Blue Bolt heroically saving the day at the last minute. In the game, of course, it will need to be the PCs. If they choose to fight for Deltos, that is, they're free agents, so they could conceivably work with Voltor.
 Dan Davenport: 
Who is Blue Bolt himself?
 Leighton: 
Blue Bolt is from the world above, an American college student who's in a plane crash and is hit by lightning. Bertoff, the leader of Deltos, has him brought below, and uses science to restore him to life, which gives him lightning powers. Comics wise, the first issue of the series was super-hero-ish, with Blue Bolt throwing around lightning bolts. As the series progresses, it becomes more of a science fantasy war comic, with Blue Bolt more like a military leader than a superhero. He stops throwing lightning bolts and relies on his lightning gun. (I came up with an explanation for this in the game–his internal electricity powers the lightning pistol.) The game definitely follows this latter interpretation. He's the general who's led the troops to numerous victories. The people love him! He's way more popular than Bertoff, the Head Scientist. Blue Bolt is also in love with the evil Green Sorceress, who is also in love with him. But, alas! They are sworn enemies. And she's genuinely evil.
 Leighton: 
Sidenote, Blue Bolt is the first character Joe Simon and Jack Kirby worked together on, before they went on to create Captain America. This is where the most important team of the Golden Age of American comics got their start!
 Dan Davenport: 
What keeps all this super-science and sorcery in the underground realm?
 Leighton: 
In general, the passage to the world above is blocked, so they can't travel out of their underground realm. There are only a couple of stories where someone is able to get through. Blue Bolt's origin, and the later story where the Green Sorceress goes to New York and Blue Bolt follows. Those are the exception, though, normally there's a barrier preventing them from leaving.
 Leighton: 
(They do watch broadcasts from the world above, and the Green Sorceress gets some tactical ideas from the Axis powers.)
 Andy-C: 
Blue Bolt or the Green Sorceress hire/recruit/whatever the PCs as their go-betweens. High adventure, soap operas, all that good stuff!
 Leighton: 
Yes, that would be perfect!
 Dan Davenport: 
What is the relationship between the Akashic Titans and this setting?
 Dan Davenport: 
(Oh, btw, in case you missed it, your buddy @kingyak is here to back you up.
)
1
 Leighton: 
As I said before, the akashic titans are basically cargo ships that travel from world to world, transporting goods. It's treacherous travel across the Bands, where there are monsters and holes in reality and such, so only foolhardy adventurers sign up as akashic sailors. Anyway, they travel from port to port, and there's a port in Deltos. So you can dock your akashic titan there, stroll into the city, and negotiate trade agreements, buy and sell, etc.
 Leighton: 
One fun thing I came up with . . . Deltos is a Flash Gordon, sci-fi, progressive techno-utopia. In the early 20th century, progressives were often anti-alcohol, so I decided that since Deltos values science and reason so much, they think of alcohol as something that impairs your mind, so it's banned. Which means you could actually play a band of bootleggers smuggling booze into this techno-utopia, selling it on the black market.
 Dan Davenport: 
Heh. That would be amusing.
 Leighton: 
And presumably, once the PCs dock and set out to make their trade deals, they get swept up in the local politics/drama/soap opera and get recruited for some mission.
 Dan Davenport: 
Is it a given that the PCs are akashic titan pilots?
 Leighton: 
The default assumption in the book is that they are probably part of an akashic titan's crew, so that could be a pilot, engineer, navigator, captain, or just regular sailor. However, if people wanted to, they could play native Deltosians, the setting would certainly work that way.
 Dan Davenport: 
Do the akashic titans get pressed into the Deltos war effort?
 Leighton: 
In general, they're not supposed to, since they're trading vessels from outside and not a part of the war. In practice, the crews are often recruited for missions. I say "often," but there's not a lot of activity at the port. They had it closed down for a long time and it's only recently opened up, so they don't get a lot of akashic titans docking there.
 Dan Davenport: 
How combat-capable are the akashic titans?
 Leighton: 
Pretty darn capable, Dan! Obviously this is a fantasy adventure game, we don't just peacefully sail from world to world. The reason akashic titans aren't just boats, but are shaped like people, is so they can fight the monsters they encounter in the Bands. All akashic titans are combat capable because they can punch with giant metal fists. They're also armed with various weapons; many have fireball cannons or similar. Hey, I never shared a picture of what an akashic titan actually looks like, I should do that
 Dan Davenport: 
Indeed!
 Leighton: 
You can see the one on the right has a gun hand.
 Leighton: 
(One on the botto)
 Leighton: 
(bottom)
 Dan Davenport: 
Very cool! How big are they?
 kingyak: 
Nearly 700 Deltosian Qadflorgs tall!
1
1
 Leighton: 
They are very large. As my good friend @kingyak will tell you, I am bad at estimating numbers.
 Leighton: 
Thank you!
 Leighton: 
But, a reviewer on DriveThruRPG wrote: There isn't a lot of detailed specifications about how big the titans are (this is not a 'mecha' combat game), but the sample one has an optimal crew of 20 and room for 10,000 tons of cargo. These things are HUGE!
 Dan Davenport: 
Does the Green Sorceress have access to any akashic titan counter-measures?
 Leighton: 
You know, Dan, I had not thought about the Deltosians recruited an akashic titan for combat, and you're making me think I need to consider that and possibly address it in the text. The Green Sorceress does not have any SPECIFIC AT-counter-measures, BUT she is constantly developing various doomsday weapons.
 Leighton: 
The mini-adventure Josh "Crepuscular" Burnett is writing for the book is based on the comics story where she discovers a way to access the fourth-dimension, and send her armies to invisibly attack anywhere.
 kingyak: 
I've never thought of them operating on the ground. You could just technobabble it away by saying they're barely mobile in environment with gravity/without high band energy/whatver.
 Leighton: 
Yes, that's a good answer!
 Leighton: 
It's true, though, they are ships for sailing across the aether, not for tromping across the ground or flying through the air.
 venusboys3: 
What were some of the inspirations for Akashic Titan?
 Dan Davenport: 
Welcome back, @venusboys3! Glad you could make it.
 venusboys3: 
Yes, I almost forgot…
 Leighton: 
A big inspiration was Spelljammer, which came out when I was an impressionable youth. I had the boxed set, read it, got excited about it, and couldn't convince my friends to play it. They thought D&D should take place on or below the ground. Small-minded fools!
1
1
 Leighton: 
A lot of the stuff I'm into involves travel from world to world, or across dimensions. So a couple of things happened . . . I got into Dungeon Crawl Classics, and the first Zine Quest happened. And my friend Josh "Crepuscular" Burnett had a successful Kickstarter during Zine Quest, and I asked myself, "If I were to do a DCC zine, what would it be?"
 Andy-C: 
10,000 tons cargo, that's up around a 700-foot seagoing freighter. Titans are appropriately named!
 Dan Davenport: 
What appealed to you most about Blue Bolt? And is he public domain? If not, what did you have to do to get the license?
 venusboys3: 
Reading AT for the first time sent me looking at the old super robot stuff, like Mazinger… but I can see the differences now.
1
 Leighton: 
And I laid done, and pondered, and thought about Spelljammer, and giant magic-powered mecha, and it started coming together.
 Leighton: 
*laid down
 Dan Davenport: 
(You can edit posts in Discord, @Leighton.
)
 Leighton: 
The inspirations listed in the book are Edgar Rice Burroughs, Italo Calvino, Cervantes, Jack Kirby, Fritz Leiber, David Lynch, Joan Miro, Tom Moldvay, and Roger Zelazny.
 Leighton: 
Who's got time to edit?!? Also, thank you.
1
 Leighton: 
What most of the inspirations have in common is the thing that drew me to DCC in the first place, the sense of weirdness and wonder, of perceiving something alien and awe-inspiring.
 Leighton: 
Blue Bolt IS public domain, yes.
 venusboys3: 
I like the art in AT a lot… it's… inspirationally vague
1
 Leighton: 
I had originally planned on doing something else for Akashic Titan volume 2, but I read the 10 Blue Bolt stories early last year and they really spoke to me. I knew I wanted to do something with them, maybe a comic or maybe a game, and then the idea of tying it in to Akashic Titan hit me, and I really liked it. The other DCC game I worked on was Leopard Women of Venus, which was also based on public domain Golden Age comics, so it seemed on-brand.
 venusboys3: 
The Leopard Women book is great!
 Leighton: 
Thank you, I'm glad you liked the art!
 Leighton: 
Also thank you!
 Leighton: 
Akashic Titan volume 1 was the first time I did a whole game book by myself, writing, art, and layout. I am aware the art is stylized and vague, but I am pleased with it.
 Leighton: 
It's the OSR DIY ethos.
 Dan Davenport: 
Will all of the Akashic Titan settings be some variation of Golden Age?
 venusboys3: 
Yes, I like it (the art) a lot. Will there be more AT in the future? It seems so wide open to possibilities.
 Leighton: 
No, like I said, I had a whole other plan for the second book before Blue Bolt came along. The thing that drew me to Blue Bolt was the tragic romance angle, like Batman/Talia or Daredevil/Elektra, only in public domain. That, and the stories are really entertaining. Kirby was just a kid, he'd barely started his career, and by the end he's already doing great pages. BUT, no, the AT settings should be wildly varied.
1
 Leighton: 
Also an assumption is that you can use the akashic titans to transport your characters to any world you want so, you know, Greyhawk, Krynn, Ravenloft, Narnia, Oz, whatever.
 venusboys3: 
Pellucidar
 Leighton: 
Yes!
 kingyak: 
(cough) Lankhmar
 Leighton: 
Obviously!
 Leighton: 
Will there be more AT? Yes, I still want to do my original plan for volume 2, which is an adventure involving the Return of the Space Gods.
1
 Dan Davenport: 
Why Dungeon Crawl Classics for the system?
 Leighton: 
The first volume includes the Akashic Pilot character class and the second will include the Akashic Engineer, so there needs to be a third to include the Akashic Navigator.
 Leighton: 
Why DCC? Because I really like it! But really, one of the things I really like about DCC is the way it blurs genres. It describes itself as being very Appendix-N based, the weird fantasy stories that inspired D&D before the genre developed a lot of rules about what is and isn't acceptable. So there's more overlap, more science-fiction tropes mixed in with the fantasy. DCC frequently includes interdimensional travel, cosmic horrors, and SF elements like robots. I like the idea that your wizard and warrior could go up against a robot.
1
 Leighton: 
So the two DCC supplements I've worked on, one has been about Leopard Women on the planet Venus, and one has been about giant robots. BUT, I think they fit. There's still magic and monsters! There's still fantasy vibes.
 venusboys3: 
Even old D&D did it, with stuff like the Barrier Peaks module.
 Leighton: 
Yeah, exactly, that stuff! It used to be more common.
 venusboys3: 
Before the marketing people drew up boundaries
 Dan Davenport: 
Did you need to make any tweaks or additions to the rules (other than the new classes you mentioned)?
 Leighton: 
The Akashic Titan volume 1 book starts off with the characters in their regular fantasy world, and they hear rumors about a place that pays good money for magic items. They end up finding the underground akashic titan port Starnheim. But the little bit of description of the standard fantasy world is taken directly from the DCC campaign I'm running for my kids.
 Leighton: 
Yes, I had to come up with rules for akashic titan combat, which are pretty minimal. The main thing is that they're so powerful they're on a different scale, and a regular PC can't really hurt them, only titan-scale entities can damage titans.
 Leighton: 
The first book has minimal stuff about the various roles on the ship which I'm expanding as we go. There are simple rules for navigation, for example.
 Dan Davenport: 
Since the starting point is a standard fantasy world, are all races and classes available?
 Leighton: 
As some people have pointed out, I didn't give any guidelines for designing your own akashic titan but, you know, just make it up! DIY!
 Leighton: 
Yes, absolutely.
 venusboys3: 
Deckplans… so we can game out inter-band parasite infestations.
1
 venusboys3: 
I based some on a WWII submarine
 Dan Davenport: 
What sorts of creatures exist in the underground realm (and is there a name for said realm)?
 Leighton: 
There's not a name for the overall realm, just the two kingdoms, Deltos and Voltor. (Simon and Kirby referred to them by those names once and then, I'm sure, completely forgot them; they're usually just the Blue Kingdom and the Green Kingdom.) There are all sorts of creatures–in the first story, Blue Bolt fights a dragon, which is more of a mutated lizard than a traditional D&D dragon.
 Leighton: 
Oh, that's something I forgot to mention . . .
 Leighton: 
When I wrote up the setting, I stayed true to everything Simon and Kirby established, except for one detail. In the old comics, Deltos has a rich radium mine, and the Green Sorceress is always trying to get their radium. The thing is, in the early 40s, radium was exciting! Rich with possibilities! Who knows what it can do?!? But now, radium is not that exciting, at least not to me. So I switched it out. And this is probably the thing that made me really excited to do the book . . . I changed the radium to Compound-N, the maliciously mutagenic mineral from Leopard Women of Venus.
 Leighton: 
So they have this rich vein of Compound-N, a mineral that defies physics and causes mutations. That's part of why they have such super-science, and why there are so many mutated creatures around.
 Leighton: 
It's also something that outsiders covet.
 Leighton: 
All kinds of plot hooks.
1
 Dan Davenport: 
Nice.
 Leighton: 
If you've read Leopard Women of Venus, you know that Compound-N basically ruined everything and turned the ecosystem into a hellish nightmare. In Blue Bolt, head scientist Bertoff is the one who figured out how to safely harness it. If the Green Sorceress gets ahold of a bunch of Compound-N and tries to use it, she'll probably blow up both kingdoms.
 Dan Davenport: 
In regards to the mutated monsters, how large of a bestiary does the book feature?
 Dan Davenport: 
(and brb)
 Leighton: 
I think there's six entries? Not nearly as big as LWOV's but hey, this is a much smaller book. In addition to mutated monsters there's also Marto, the mutated human who's mainly a giant head who needs a special suit to fly around in. Basically he's an early version of MODOK, who Kirby would create 20+ years later.
 Leighton: 
There's also Dream Plants, they're from that 4th dimension story.
 Leighton:
 venusboys3: 
Oh, I love Modok!
 Leighton: 
All good folk love MODOK
1
 venusboys3: 
When I heard the announcement of the new AT book I went right out and bought the collection of Blue Bolt stories.
 Leighton: 
That's awesome!! Glad to do my part to spread the good word.
1
 Leighton: 
I have to be clear, I really do love this stuff, and the Fletcher Hanks stuff. This and Leopard Women were labors of love.
 Dan Davenport: 
How large is the book, speaking of that?
 Leighton: 
It's a zine, zine size, and it's going to be about 50 pages, though my page estimates have been wrong in the past.
 Leighton: 
The original AT ended up being 80 pages, but a lot of that was because of the stretch goal where I wrote up the Elaborate Crystal Palace setting and it became much larger than I anticipated.
 venusboys3: 
Oh, yeah, the Palace is a very cool setting… lots of potential there too!
 Leighton: 
The current draft of the text is around 10,000 words long, though Josh still needs to write the mini-adventure (which was a stretch goal).
 Leighton: 
Thank you! The Palace was partially inspired by my vague memories of playing the old D&D module Castle Amber in my youth. Goodman Games recently reprinted Castle Amber, and it was fun to see that, even though I didn't remember it clearly, I included a few similar elements.
 venusboys3: 
I think this era of superheros is a better fit for DCC than a lot of modern stuff… any other old-school heroes you might pull into service?
 Dan Davenport: 
Black Terror!
 venusboys3: 
Cool!
 Leighton: 
Black Terror's a good one!
 Leighton: 
Stardust the Super Wizard is in Leopard Women, and is referenced in Akashic Titan.
 venusboys3: 
I liked the first iteration of the Mystery Men RPG… which was all old public domain supers.
 Leighton: 
Yeah, I have a lot of interest in PD superheroes. Mostly that's separate from the DCC stuff I'm doing. I'm going to do a superhero game someday.
 Leighton: 
@kingyak and I have spent many, many hours of our lives planning and playing superhero games, but have generally stayed away from publishing stuff because there's already so many options out there . . . oh no, he did All-Stars, a game of low budget superheroes. But we haven't done a Big Epic superhero game.
1
 Dan Davenport: 
I wish Eden Studios' Beyond Human had come out. I'm told that was going to feature public domain supers.
1
1
 Leighton: 
Plug! https://www.drivethrurpg.com/product/94411/AllStars-A-Game-of-LowBudget-Superheroics?term=all-stars
Paradigm City is known for its heroes, the powerful, colorfully-clad men and women who always swoop in and save the day.
1
@Leighton
 kingyak:
1
 Leighton: 
I used Bart "Daredevil" Hill in my comic book series The Electric Team, I love that guy. That's the thing about PD superheroes, some of them were very popular in their day. Daredevil was huge! Much more popular than, say, Doctor Fate or Wildcat or Hourman. It's just an accident of history that DC kept publishing, and kept renewing their trademakrs, and other companies went under.
 venusboys3: 
I like that a few have turned up in recent movies… like Polka-dot Man
 Leighton: 
Polka Dot Man was great.
 Leighton: 
Here's a better Blue Bolt picture . . .
1
 Leighton: 
This is an exception to what I said earlier, about how he normally uses his pistol instead of shooting lightning from his hands.
 Dan Davenport: 
What are your most and least favorite aspects of this zine?
 Leighton: 
Of this new one in particular?
 Dan Davenport: 
Yep.
 Leighton: 
I like the history I came up with, which explains how Deltos and Voltor were once both part of the same nation, and how a Compound-N accident caused them to split, and led to their neverending war. Fun stuff! In the current era, in the OSR arena, I am aware that lengthy histories have gone out of fashion so I tried to keep it short. But that was really fun to write. I liked coming up with the social differences between the two kingdoms, fleshing them out based on the comics. As I mentioned earlier, I came up with the idea that Deltosians are teetotalers, but they're also sexually liberated and often have multiple committed relationships. The Voltorions live in a more oppressive society, but the people are better off under the Green Sorceress than her predecessors . . .she's monomaniacal, arrogant, and obsessed with conquest, but she has no particular desire for the peasants to suffer. My least favorite aspects . . .
 Leighton: 
I ended up getting frustrated with writing the equipment section, so I hired Josh Burnett to write that part. And he did a great job! I mentioned earlier that, with the first Akashic Titan, I wrote and drew it all myself. I wanted to prove to myself that I could do it. And once I'd done that, I was willing to go back to collaborating with people. Least favorite, though . . . I would say my concern is capturing the spirit of the comics. I don't know if I've accomplished that. Hopefully with some revision.
 venusboys3: 
Will there be more about the big wig Androjen family, who own a lot of the ATs? I pictured them a bit like an interdimensional East India Company. Could be ally and/or foe.
 Leighton: 
I mean, the comic is centered on Blue Bolt, and the game is centered on the PCs, so that's always going to be a disconnect.
 Leighton: 
Great question, that is definitely something I want to include in a future AT. It's not in this one, though.
 Leighton: 
There's a LOT of stuff I want to get to eventually.
1
 venusboys3: 
Yeah, I assumed it wasn't in this one.
1
 Dan Davenport: 
In the time remaining, is there anything we haven't covered that you'd like to bring up?
 Leighton: 
I should mention, my first two times doing Zine Quest I drew the Kickstarter banner myself, and it was black and white. This time I wanted to liven things up and draw more people's attention, so I hired James Hornsby to draw the banner. He's amazing! So props to James, it's a really eye-catching image.
2
 venusboys3: 
Thanks so much for making AT! … it really lit up my imagination with all sorts of wild directions to explore.
1
 Leighton: 
I should also mention that I've written, co-written, edited, and/or illustrated a thousand other games, you should check them out, there's a bunch on DriveThruRPG, all from Hex Games, which I cofounded with @kingyak, except for Leopard Women of Venus, which is from JLHB Polytechnic.
2
 Leighton: 
I really appreciate your saying that! That was the dream!
 Leighton: 
Here's a link to Hex Games on DriveThru . . . https://www.drivethrurpg.com/browse/pub/2039/Hex-Games
Your one-stop online shop for new and vintage RPG products from the top publishers, delivered fresh to your desktop in electronic format.
 kingyak: 
More like 50-60. He's not the math guy.
1
 Leighton: 
A THOUSAND.
1
 Leighton: 
I mean, it felt like a thousand.
1
 Leighton: 
Oh, and should say, the Kickstarter ends in about 24 hours, if you want to give it a look, it's here: https://www.kickstarter.com/projects/leightonconnor/akashic-titan-blue-bolt
A science-and-sorcery RPG setting inspired by Joe Simon and Jack Kirby's comic book series!
 Dan Davenport: 
Thanks so much for joining us, @Leighton!
 Leighton: 
Thank you for having me, Dan!
 Dan Davenport: 
Absolutely!
 Dan Davenport: 
Usual reminder: If you've enjoyed this Q&A and would like to treat me to a coffee or two, you can do so at https://www.ko-fi.com/gmshoe. Anything's appreciated!
Ko-fi
Become a supporter of Dan Davenport today! ❤️ Ko-fi lets you support the creators you love with no fees on donations.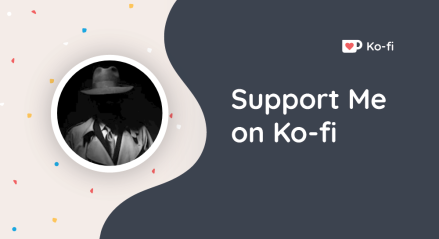 2
 Dan Davenport: If you'll give me a minute or two, I'll get the log posted and link you!